We are so thankful for all our volunteers!
They make this event a success.
Thanks for your interest in volunteering at the Reading Festival!
Join us for a FUN day!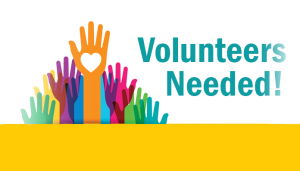 • Refreshments provided
• Four & eight hour shifts.
• Help your community
• Meet great people
• Be part of a team
• Have fun
Book-loving volunteers are essential to the Southwest Florida Reading Festival's success. Whether it's escorting authors, guiding visitors, selling t-shirts, or other fun and rewarding assignments, the Southwest Florida Festival wants you to join the Volunteer Team. For more information, contact Catherine Vaughn at cvaughn@leegov.com.